An increase in professionalism and awareness among system evaluators and those who operate in the metrology field, as well as the impossibility to invest in training the staff in charge of calibrating measurement tools, have lead companies to redesign their own metrological confirmation processes and increasingly rely on competent laboratories that can ensure the quality of calibrations.
Laboratories, such as S.D.M. Measuring Instruments, that could read this market change and understand how companies prefer not to move their equipment, are not only providing calibrations at their own laboratories, but have also qualified staff that can perform this task directly at the Client's facilities.
The services provided by S.D.M. Measuring Instruments include more than 100 different calibrations, and can now be replicated on site. Today, several large companies are relying on our services to take care of their sizeable number of tools.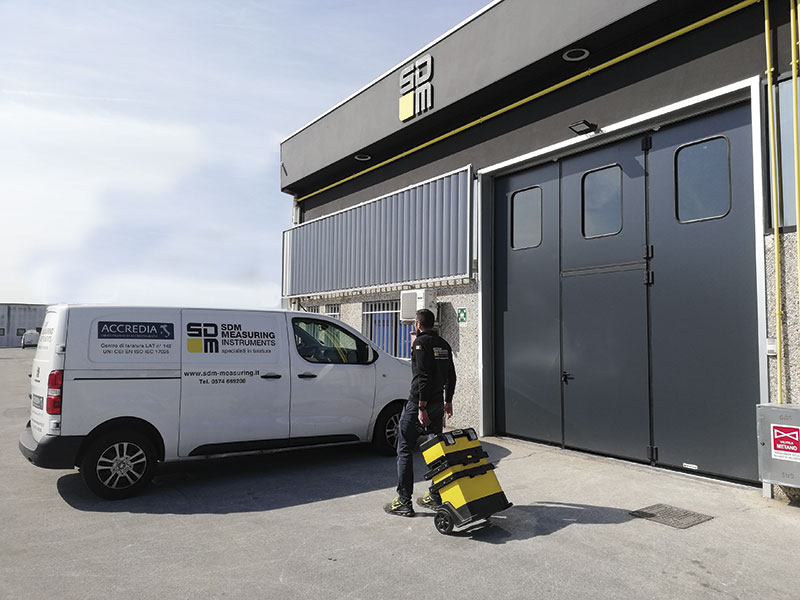 By requesting an on-site calibration, our Client will enjoy several benefits, including:
A warranty provided by S.D.M. Measuring Instruments on the services provided;
Eliminating useless production downtimes;
Eliminating packaging and shipment costs;
Presence of highly-qualified professionals on site, which will stay available to provide useful instructions to operators;
Traceability and metrological referability to national and international primary samples, which can be documented thanks to the accreditation according to the standard UNI CEI EN ISO/IEC 17025:2018, similarly to the calibrations performed at S.D.M. Measuring Instruments laboratories.
If you would like to receive a quotation, simply write an e-mail to commerciale@sdm-measuring.it or, alternatively, fill in the form below.