S.D.M. Measuring Instruments is accredited as LAT Center No. 142 and complies with the UNI CEI EN ISO IEC 17025 standard, conducting accreditation activities through the issuance of LAT calibration certificates and off-accreditation activities by issuing calibration reports.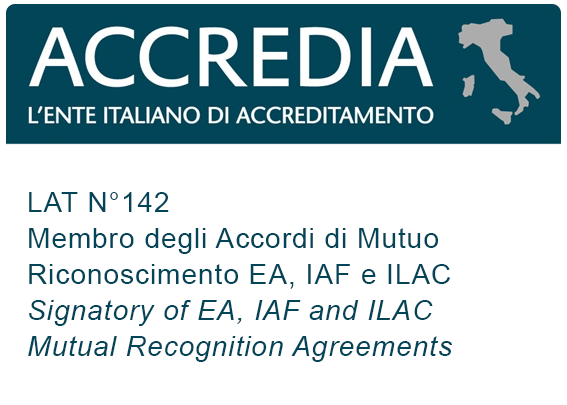 LAT CENTER
What does being an Accredited Calibration Laboratory mean?
An Accredited Calibration Laboratory has received formal recognition of the laboratory's technical expertise in performing specific types of calibrations. Accreditation is issued for individual tests, and therefore should not be confused with an extended recognition to the laboratory as a whole.
ISO 9000 identifies a set of regulations and guidelines developed by the International Organization for Standardization (ISO) that define the requirements for the implementation of a quality management system within an organization, in order to conduct business processes and improve effectiveness and efficiency, in terms of product manufacturing and in the delivery of services, to guarantee and increase customer satisfaction.
Contact us for more information or for free advice
commerciale@sdm-measuring.it
08.30-12.30 / 13.30-17.30
commerciale@sdm-measuring.it
08.30-12.30 / 13.30-17.30