CALIBRATION SERVICES CATALOGUE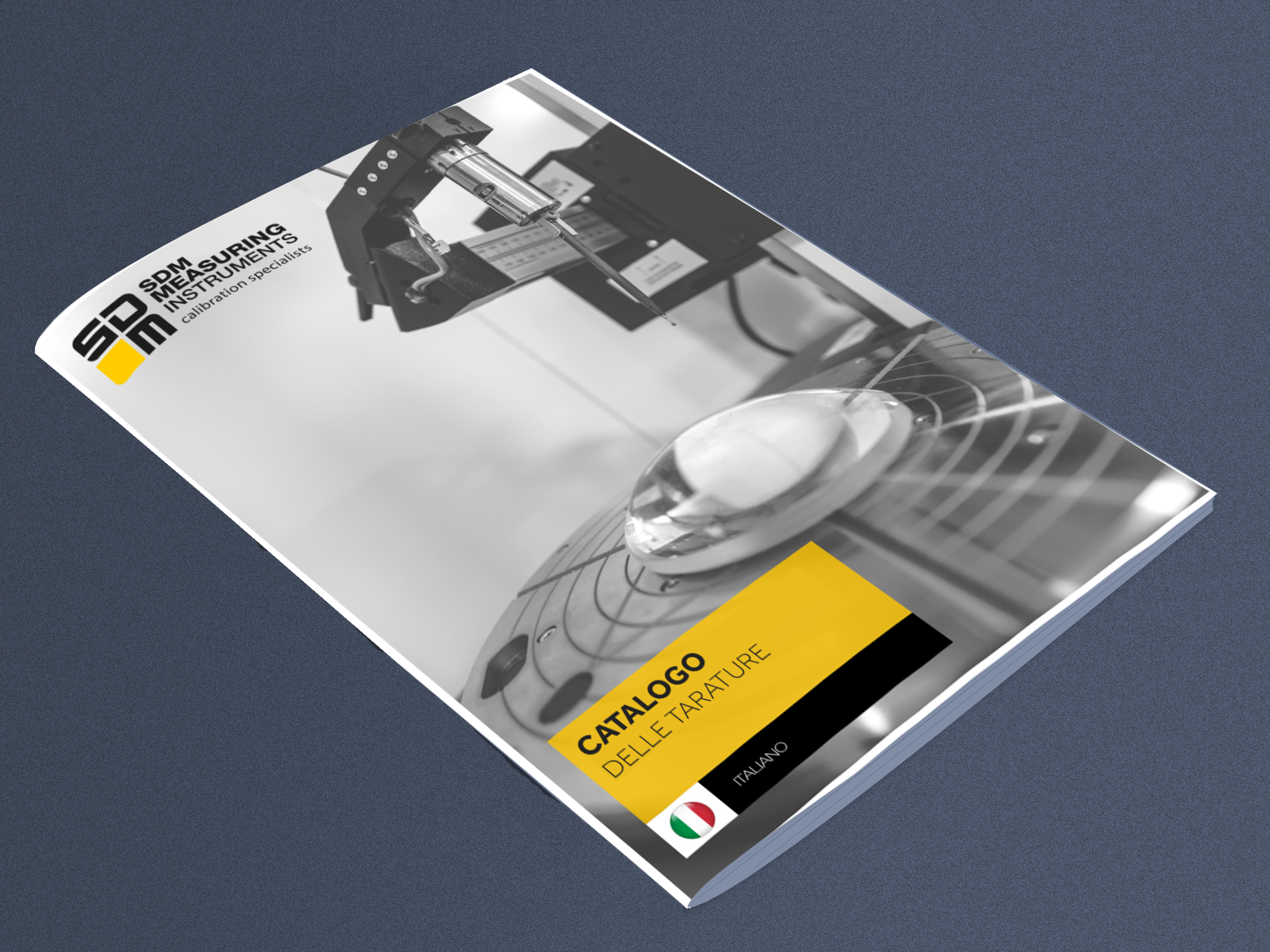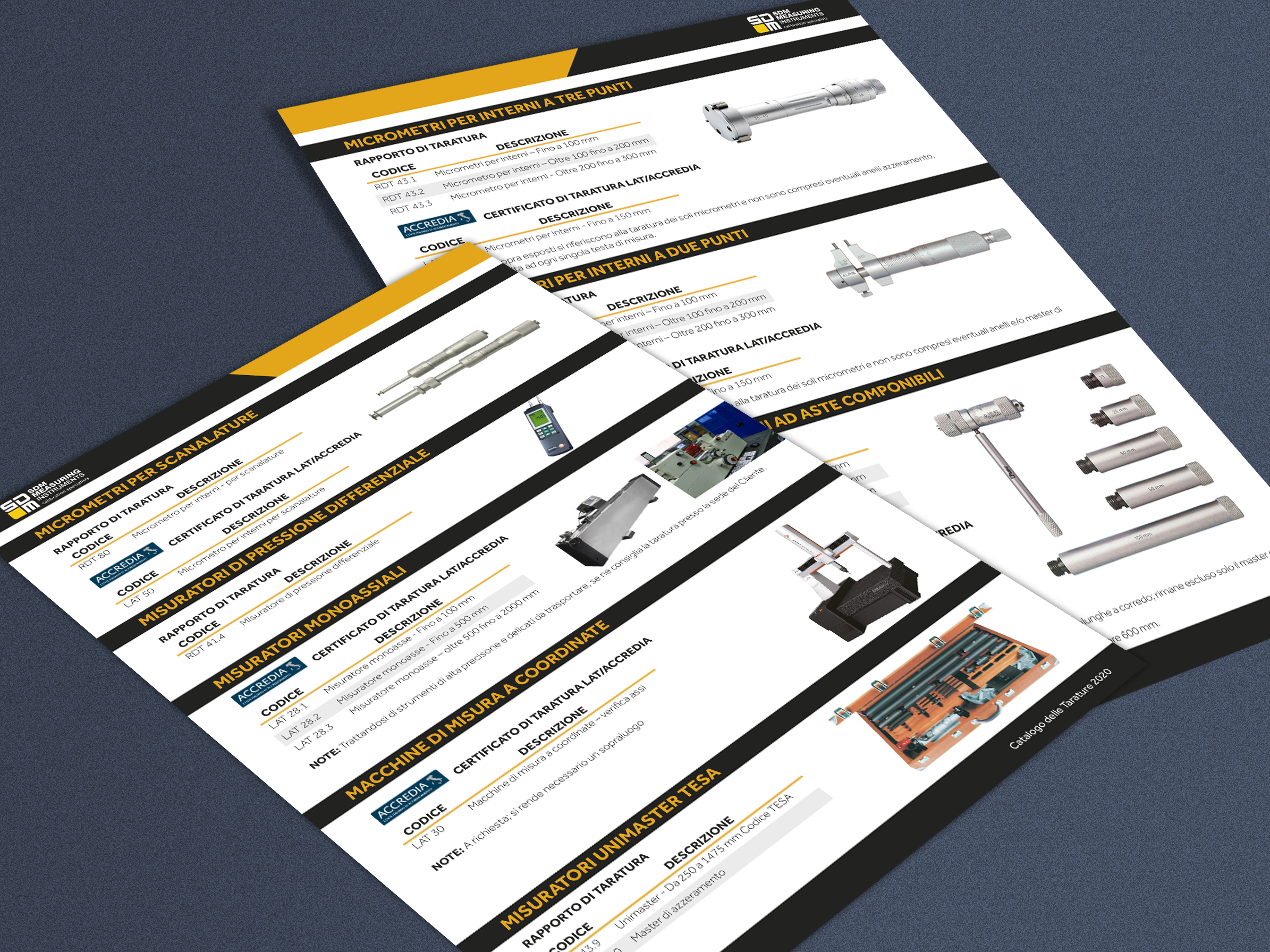 The S.D.M. Measuring Instruments calibration catalogue stems from the hard work of our whole team, in order to provide our clients with the most complete and tailor-made calibration services. This catalogue lists the whole range of possible calibrations, featuring explanation notes including details on the relevant verifications, the corresponding measurement ranges and/or any other relevant information.
Our catalogue is wide and comprehensive, as S.D.M. Measuring Instruments has the primary objective to increase their range of calibrated tools and obtained calibrations, as well as easy to read: the summary lists all the tools and equipment that can be calibrated at our Centre, according to their type, thus simplifying their procurement; moreover, each page features pictures and illustrations.
Each tool is associated to a list code, based on its measurement range and/or the controlling method, and such codes are referred to the individual calibration processes carried out by our Lab. The RDT codes indicate the referred calibration reports, whereas the LAT codes indicate the Accredia certificates, issued in accordance with standard UNI EN ISO 17025:2018.
The final part of the catalogue contains a brief description of our services, illustrating the terms of supply and a few additional services. This document can be easily downloaded by clicking on the icon below. In addition, there is a small section where you can take notes. We recommend that you visit this page periodically, where we will publish updates of the new available calibrations.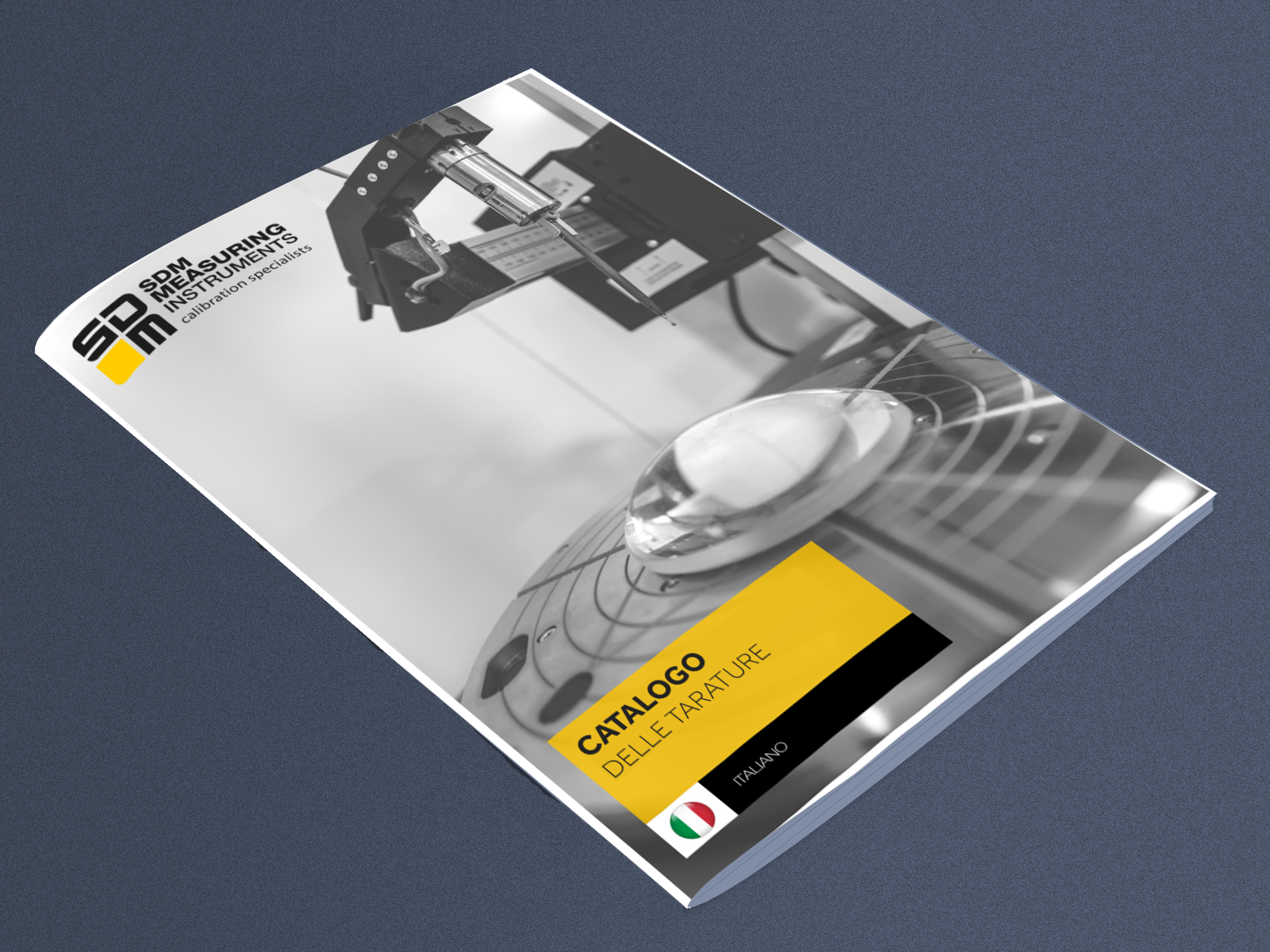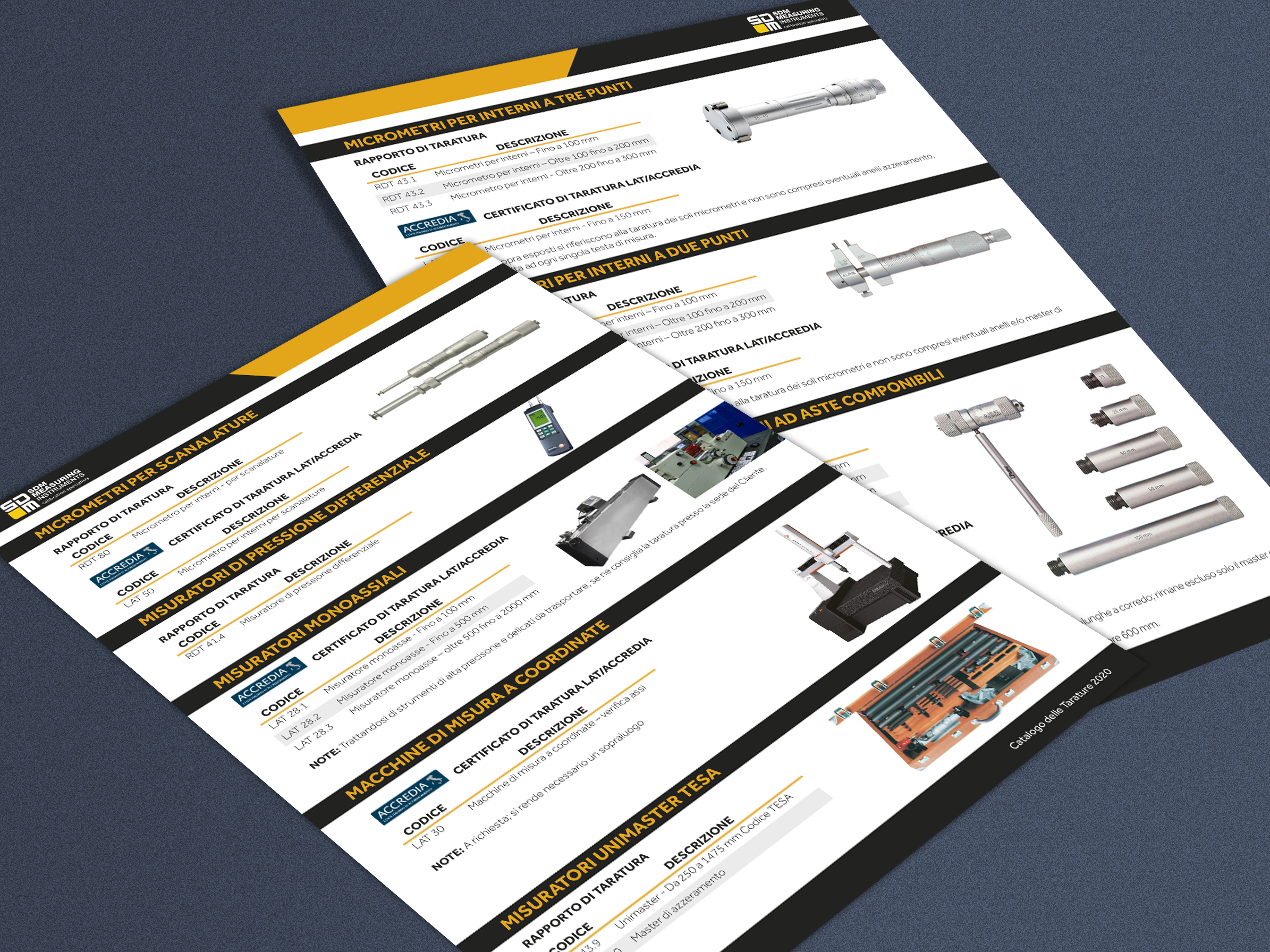 Read our catalogue
By clicking on the icon below, you can easily consult our online catalogue and quickly find the services of your interest.
Contact us for more information or for free advice
08.30-12.30 / 13.30-17.30
08.30-12.30 / 13.30-17.30